"
With Apply Overseas STUDY ABROAD is as easy as 1-2-3! I would be happy to recommend Jyotirmay Sir and his proactive team that made my plans of international education possible. I received guidance and strong support right from Day 1. I appreciate Jyotirmay's involvement in the minutest details of my case including; CAS Statement Submission,Financial Statement Preparation, College Fee payments, Cover Letter Preparation, Visa Form Submission, Slot Booking, Accommodation assistance, Visa Interview preparation and conducting Mock Interviews As the caption rightly says, Apply Overseas has helped me live
my Global dream!
"
DIPEN BHAKTA
( Master of Professional Accounting, USA )
"
Number 1 Consultant for Immigration and Student Visa to Canada & Australia. I Got PR Visa within 10 Months.
I know its unbelievable hence posting Photo of File No & Medical. Contact Mr. Jyotirmay Jhaver of Apply Overseas and handover your Immigration / Student Visa File.
He has himself been to Canada so is able to guide very well
"

Mr.DevangJariwala
( Immigration to Canada )
We applied for Canada Immigration thru Mr. Jyotirmay Jhaver ( Surat Office ). Our Application was lodged in Feb 2011 and Visa was granted in May 2012.
Closed to 14 months we got PR Visa, No hassel.
Mr. JJ put a lot of effort in the case to ensure a visa. A total of 14 nurses applied for PR Visa to him from my hospital and all got PR Visa. We recommend him for Immigration to Canada & Australia.

Dr.PrernaPowar
( Immigration to Canada )
An extremely knowledgeable, professional and friendly service. Very accessible and quick to reply to questions. I would confidently recommend

Mr.RiddimFadia
Most trustworthy and very successful immigration consultant in my opinion. They have a very genuine and hardworking staff. A friend of mine recommended me to approach them and today I am very happy that I choose to Apply Overseas. They have worked very hard to help me to get my Study Visa for Canada. I will definitely recommend to all my friends and aspirants who want to go abroad, please visit once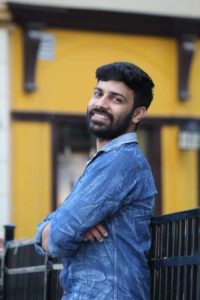 Mr.ShaleenSharda
I am now in UK, all thanks to Apply Overseas. With their expert guidance I was able to travel to UK on student visa with my Spouse and child.
Surbhi & Vikas Sharma
( Student Visa & Dependant UK )
Apply Overseas has helped me move to Canada on my further studies. The staff is very experienced in the work they are doing, and ready to answer your queries at anytime of the day. Thank you Apply Overseas.

Arpan Patel
Really lucky to come across Apply Overseas, the staff there are very experienced and knowledgeable. I got my student VISA for Canada processed from them and it was without any doubt the best service that any consultant would provide. They regular updated me about my case and helped me all through the process right upto landing in Canada.

Gagandeep Randhava
"
I have received wings and I'm now ready to fly! A big thanks to the whole team of Apply Overseas for helping me secure admission and visa in LSE, London. I had a dream of studying in this college but had no idea how to go about it. Jyotirmay Sir and his team methodically and painstakingly secured my admission and visa leaving no hassle or worries for me. Right from the day I enrolled with them to the time I reached UK they have given me constant
guidance and support. The entire documentation process and Visa application process was done by Apply Overseas. They scheduled my interview on time and made my visa file was perfect. Today, studying in London has only been possible because of THEM! If you are looking for the right avenue for stress free study abroad – CHOOSE Apply Overseas! It truly helps you live your global dreams!
"

PRAJEET PRAKASH
( Mechanical Engineering Technician, Durham College, Canada )
"
First and foremost I would like to mention that working with Apply Overseas was a joyride.With no prior knowledge and experience in studying abroad I was pleasantly surprised to learn how quickly and easily APPLY OVERSEAS guided me in each step of the process. Jyotirmay Sir was re-assuring, encouraging and just one phone call away at any point of the day or night. I received excellent preparation for my visa interviews with two mock interviews. All the paper work was systematically done through emails and whatsapp. Apply Overseas is the perfect blend of being professional and personally involved at the same time. Thank you for your support. My younger siblings are surely going to benefit from
Apply Overseas!.
"
MANSI RAWAL
( Bachelor of Architecture, University of Sheffield, UK )
"
I recommend you contact Mr. Jyotirmay Jhaver from Apply Overseas.
He helped me with Immigration to Canada. He is an experienced professional as well as economical. He provides full transparency on your process and file.
They have an office in Ahmedabad, Vadodara, Surat, and Mumbai.
We were 4 doctors who applied thru him and got PR within 8/9 months. He helped me with getting home and a job after landing in Canada too
"

Dr.Jenish Mehta
( Immigration to Canada )
Me and my wife we are very satisfied with Visa Simple's services They worked professional, they are reliable and cost-effective. We highly recommend them. I will rely in future always to them if I need any help about visa service."
Mr.PrateekDalal & Mrs.SarojPrateekDalal
( Student Visa & Dependant UK )
Thank you once again for all your advice, help and persistence in assisting me to achieve this goal. I know without a doubt that I would not have managed to find my way through the Students Visa without you. I will be forever grateful to have been fortunate enough to have made contact with you all those years ago and to have had the benefit of your expertise and knowledge to get me to this point.

Mr.ViharSubnis
( Immigration to Australia )
To you and the team, my heartful thanks for your assistance, professionalism, effiency and more so your patience in our communications. Every request of mine was fulfilled to the detail I required. You assisted me in fulfilling this dream of mine.

Mr. Sanjay Vaghela
( Immigration to Australia )
The team at Apply Overseas is very well experienced and professional at their work. Thank you Apply Overseas for making my dream to migrate to Canada come true.

Deepak Devdannam
( Immigration to Canada )